What is the EPiC LiFE Scholarship?
The EPiC LiFE Scholarship is a unique opportunity that's open to students of all backgrounds, circumstances, achievement levels, GPA's, etc who are SENIORS at a High School in Rutherford County. It's likely to be the most interesting scholarship awarded each year and it's unlike anything you've experienced to date.
We've purposely left the qualifying criteria vague, and the application process open to your creativity in regards to what and how you "pitch" us on 1) your vision for YOUR EPiC LiFE and 2) how you plan to make an EPiC impact on your community in your custom video application. It's up to you to paint us a crystal-clear picture of your EPiC vision and how you intend to EXECUTE in order for us to choose you to INVEST in.
While it's important for us to understand where you come from and what you've achieved to this point, your past performance alone is not the most important factor in us determining who we will be choosing to invest in moving forward. We encourage you to be CREATIVE and have FUN in the first round, yet we also want to challenge you and stir up some nerves during the LIVE pitches in the second round.
The AWARD to be EARNED!
$2,000

to Winner ●

$1,000

to Runner-Up
How this started...
The 'EPiC LiFE' motto began in 2018 as an idea between friends and business partners Charles Burgess & Blue Pittman who believe we should all have the opportunity to pursue and live our own EPIC lives, as well as a duty to help others pursue and live theirs. From this idea, Charles & Blue founded EPiC LiFE Realty in Rutherfordton, NC, and began using the EPiC LiFE motto to transform how local real estate was practiced for themselves, their team, and the people within the community.
Still to this day, the EPiC LiFE motto guides our actions and decision-making. It shapes how we engage with our family, friends, colleagues, and clients, and serves as a constant reminder that we're here to make an EPIC impact within our community. It inspires and drives us. It also grounds and humbles us. It literally serves as our 'North Star' - guiding us to live our EPiC LiFE while also helping others live theirs.
After fully embracing the EPiC LiFE motto for a few years, both personally and professionally, we created the EPiC LiFE scholarship as our way of 'paying it forward' to future generations. Our intent for the scholarship is to invest in the lives of the EPIC Youth (aka - Exceptional People Impacting Communities) in our community that have a strong VISION for the future and a DESIRE to make an EPIC impact on the world.
Lucas was the very first WINNER of the EPiC LiFE Scholarship and is a shining example of the type of person we envisioned would embody the EPiC LiFE Motto!
He is currently attending Liberty University in Virginia studying Commercial Music with a focus on Film Scoring and plans to give back to the Youth of Rutherford County through his music and ministry.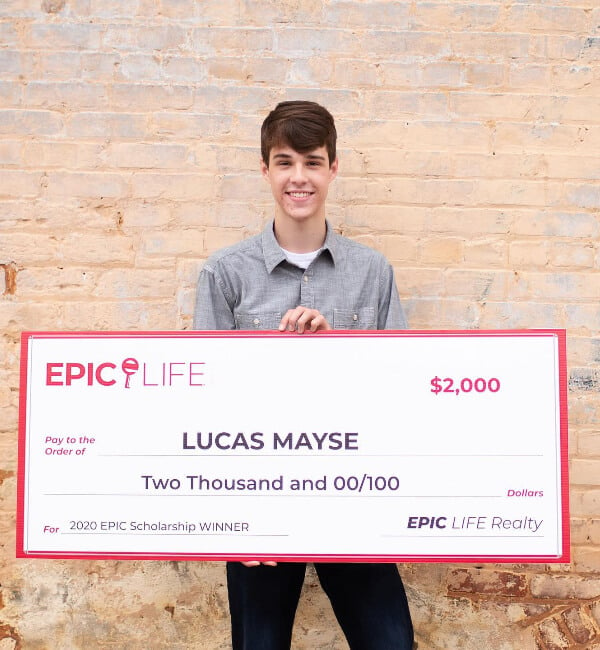 A message from our 2020 Winner...
Lucas Mayse
"My plans after college are to be a Christian professional musician/guitarist. Anything I can do in the church with my music I'll do. I'd love to get hired at a church."
Who's a good fit?
We're looking for people that will 100% embrace the EPiC LiFE motto and run with it for the greater good. We're looking for individuals with the brightest ideas AND the determination to execute on them.
As local business owners, we're also looking for a positive ROI (Return on Investment) for our community as a whole. We want to invest in the EPIC Youth that will make it their life's mission to make an EPIC impact on others and utilize this opportunity to the fullest.
You also need to be a CURRENT Senior of the 2022-2023 Graduating class at one of the following schools:
Chase
East Rutherford
Lake Lure Classical
REaCH
ROC
RS Central
Thomas Jefferson Classical
2021 Winner:


Ashley Luckadoo
Ashley was our 2021 Winner of the EPiC LiFE Scholarship and truly exemplifies the EPiC LiFE Motto!
She is currently attending the University of North Carolina School of the Arts studying in the field of Stage Management which she plans to utilize after college to make her impact through sharing stories in her community as an Executive Producer.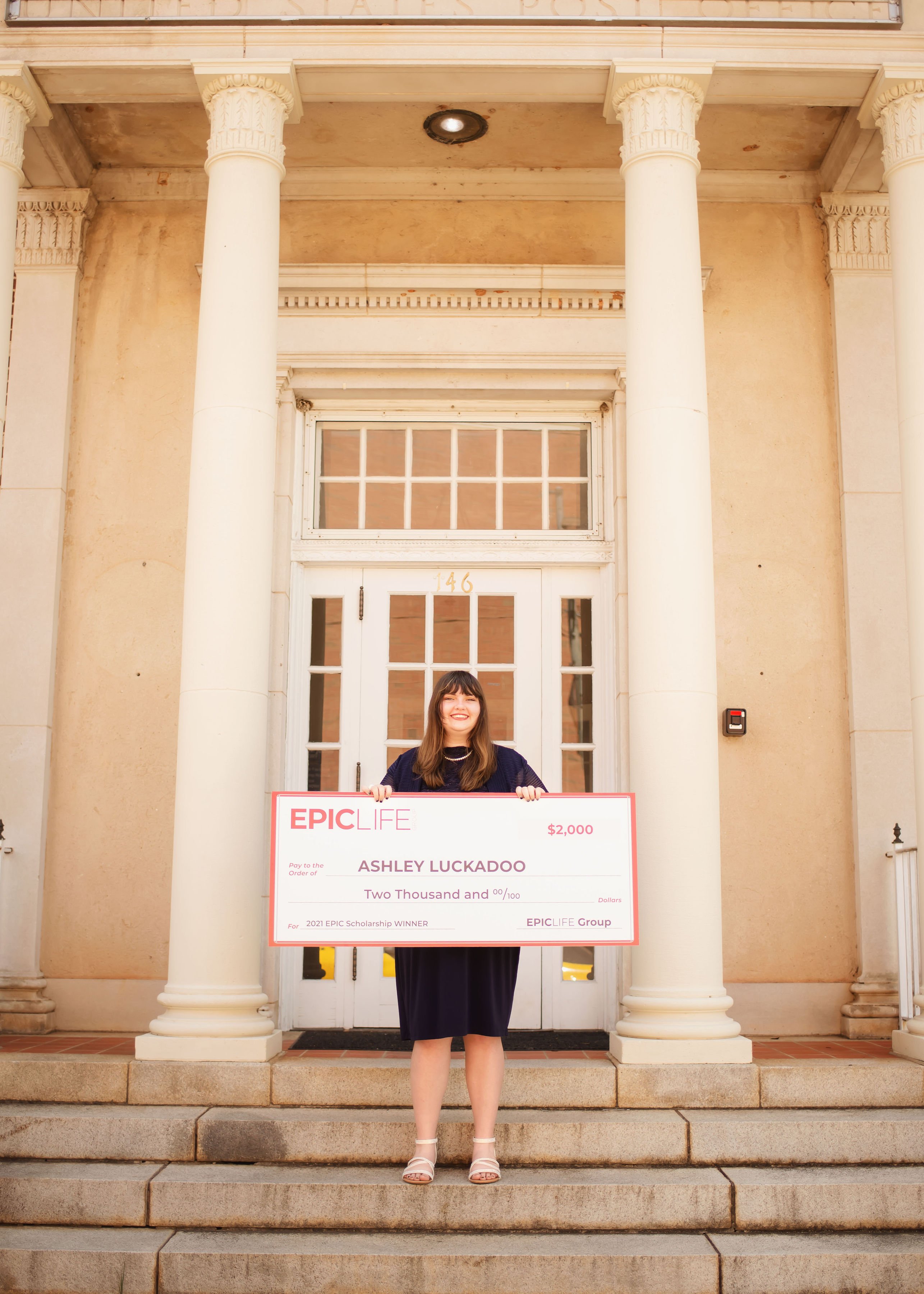 Overview of the process...
Submitting your online application automatically enters you into the first round of pitches and this is due by Friday, April 21st, 2023.
From there, our EPiC LiFE Group will review all first-round submissions and select the Top 5 individuals who will move on to round two. We will notify the Top 5 individuals moving on to round two via email by Friday, April 28th, 2023.
Round two consists of LIVE pitches in front of our group (think Shark-Tank style!) and will take place at the Woodrow Jones Building in downtown Rutherfordton on the morning of Thursday, May 4th, 2023 (times TBD).
After Round two has wrapped, our group will choose the top two individuals who will be awarded their scholarship checks as part of a special presentation at a date and time TBD (see the 2020 Award Presentation below).
Watch the 2020 Award Presentation 👇
How to apply...
If you feel you're a good fit for our investment, please create a video (3 minutes or less) pitching us your life vision and your plan for how you'll use the funds awarded from the EPiC LiFE Scholarship to make an EPIC Impact on your community!
Submit your video using our online application (click APPLY NOW button below) by Friday, April 21st, 2023.
More Images from Past Years